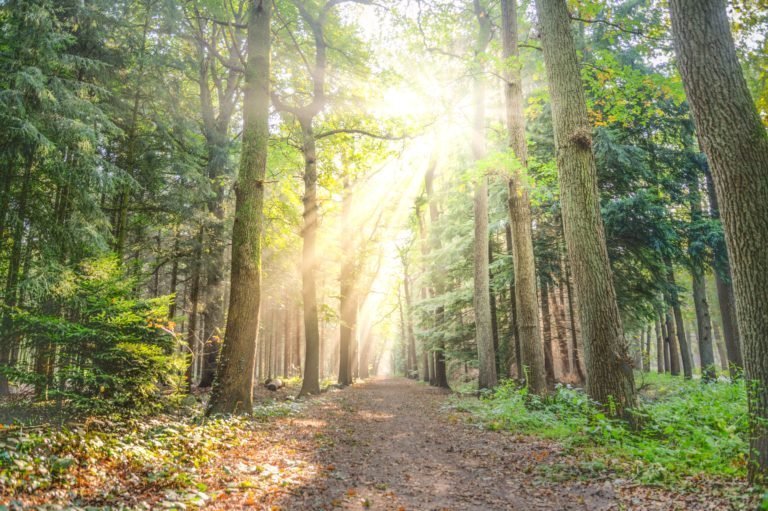 Image by Skitterphoto is licensed under the Pexels License
If you live near UF or have some time to kill between classes, going to a peaceful park to blow off some steam and relax is a great idea. Next time you want a good place to study or just hang out, take a walk through one of these parks near UF.
Jennings Creek
Hidden behind Beaty Towers is UF's hidden gem, Jennings Creek. This lush, secluded nature park is very picturesque and allows you to be one with one nature. Upstream areas like the Broward, Mallory, Reid, Jennings, and Beaty residence halls drain into Jennings Creek. The entire area stretches across Health Center Park and flows into Lake Alice. Be careful when traversing the park's terrain since it is pretty uneven -- getting to the base of the creek is an entire excursion within itself. However, if you're in the mood for a scenic stroll in solitude, Jennings Creek is the spot for you. If you like the calmness of the creek, make sure to visit the other bodies of water in Gainesville.
Loblolly Woods Nature Park
Located on 5th Ave, not far from Ben Hill Griffin Stadium, is Loblolly Woods Nature Park is a breathtaking park with colorful wildflowers carpeting the forest floor and tall Loblolly Pine Trees, which are some of the biggest in the country. This park is super close to campus -- you can find it right behind the famous Solar Walk. The trail offers a broad bicycle path alongside the narrow side trails of the park. As you leave the parking area, you come upon the old environmental center and a picnic bench area. Turn right, and advance along the trail.
You'll approach a sinkhole in a dense bluff forest. There are lots of fallen tree trunks along the trail, covered in beautiful, funky fungi. The forest is pretty urban, allowing you to see the residential areas that surround it through the trees. Eventually, you'll get to the creek, which has a huge fallen tree trunk lying across it. If you listen closely, you can hear the creek's small rapids hitting the rocks below the water's flow. This trail has a lot of shade, with the help of the Loblolly Pines and Southern Magnolia. You'll have to stretch your neck to see the top of the canopy. Make sure to keep your eye out for wildlife and breathe in the fresh, fragrant air.
Bivens Arm Nature Park
Located west of Route 441 and south of Archer Road, Bivens Arm is a small shallow lake that is part of Paynes Prairie. Bivens Arm has a unique environment with diverse and thriving wildlife. You can visit the lake by taking a hike through Bivens Arm Nature Park (Gainesville's first nature park). The land is 57 acres of marsh and oak hammock, featuring a wildlife sanctuary, shaded picnic areas, an observation pavilion, a boardwalk, and a mile-long nature trail. Birdwatchers will appreciate Bivens Arm's colorful assortment of birds like blue herons, gallinules, moorhens, egrets, songbirds, and owls. There is even a variety of native turtles living in the lake. Those who enjoy fishing can spend the day at Bivens Arm, trying their luck with the lake's bass and catfish. This is the perfect place to clear your head and take a breather after a long day.
Depot Park
Located on SE Depot Ave, right by Rosa Parks Station, Depot Park is a large park with gorgeous views and a variety of fun features. There's a big playground with lots of slides, swings, and tunnels, along with an aquatic splash pad called the "Blue Grotto," inspired by the underwater caverns of Central Florida. It's fun for kids and adults alike, with waterfalls, ground jets, water cannons, and hidden fossils.
Depot Park also offers many sights to see, as you stroll down the promenade or look out onto the wildlife conservation area. In addition, there is a large, grassy area in the park that is perfect to set up for a picnic. You can sit by the scenic pond and people-watch from afar. The park also has the convenience store, Pop-A-Top, on-site, which will come in handy if you forgot to bring something to the picnic. Depot Park is a getaway in the heart of the city, and definitely worth visiting, no matter the occasion. Head on over with a group of friends and enjoy the fresh air and friendly ambiance.
Lake Alice
Lake Alice is one of UF's true treasures, considering its perfectly serene surroundings and dreamy views. Located right across from the Bat Houses, Lake Alice is in the heart of campus and a wonderful place to clear your mind and view wildlife. Besides the bats flying over the moonlit water, during the day you'll definitely be able to see a few gators swimming or sunbathing.
The lake also features a population of soft-shell turtles -- you may notice one of their heads peeking out from the water sometimes. The northwest side of the lake has a boardwalk that allows you to walk through a preserved wildlife area, also referred to as "Harmonic Woods." Always keep your wits about you when trekking along the boardwalk or trail near Lake Alice -- this area belongs to gators! There are lots of benches around for you to sit and enjoy the scenery, which is great after a long day of classes. This is the perfect place to take a jog or a stroll and take in the beauty of the lake's calm water. If you're a biker, you can even go on a tranquil ride through the wooded area.