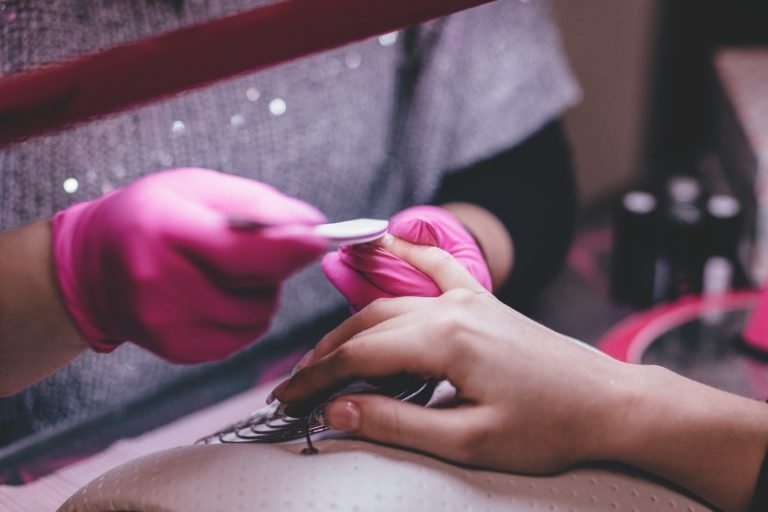 Image by Freestocks is licensed under the Pexels License
Everyone knows how hard it can be to find a nail salon that does your nails the way you like. Oftentimes, you'll end up paying way too much for pedicure that lasts 10 minutes, and a manicure that chips in days. Skip the disappointment and try out these nail salons in Gainesville.
1. Classy Nails Salon
This quaint nail salon, located on 20th Avenue, is clean, cozy, and offers very reasonable prices. Walk-ins are always welcome, but the place can be pretty busy, so making an appointment is probably a better idea. Classy Nails' interior isn't as modern or elegant as some other salons, but the service surpasses everything. Prices are very reasonable, with the average mani-pedi being about $35. The prices here are cheaper than at other salons around Gainesville, and the service is better!
The nail techs are very professional and really know what they are doing. Tung, in particular, is a very skilled nail technician, especially when it comes to acrylics. At Classy Nails, the nail technicians always listen to what you want and truly care about making you feel and look your best. As mentioned before, Classy Nails can get packed -- try to make an appointment and be sure to arrive on time. Also, keep in mind that Classy Nails' nail polish color selection is a little bit limited, so if you want something really specific, bring your own color.
2. Tami Nails Salon
Tami Nails is located right on Williston Road and is clean and chic inside. This place has state-of-the-art pedicure chairs with special lighting and massage features, as well as fast-drying UV stations. All of the nail techs here are very skilled and take their time with their work. There are quite a lot of staff members, so you can expect for more than one person to be working on your hands and/or feet, but the finished product is always wonderful.
No matter what state your nails are in, the staff at Tami Nails Salon will make sure they end up looking great. This salon also offers waxing services for good prices (i.e. eyebrow wax for $8) and the staff is extremely careful and professional.
3. Gator Nails
After being in business for a couple of decades, you can be sure that the techs at Gator Nails know what they're doing. All of the local clients have been visiting Gator Nails for years and still have not been disappointed. Sandy, who has been working there since the beginning and she's awesome at her job. She can do pretty much anything -- from beautiful acrylics to flawless eyebrow waxing. Ashleigh, Cindy, and Robin are also very skilled and take their time with your nails.
All of the products used are high-quality and the service is top-notch. Gator Nails' has a really warm and inviting atmosphere and everyone is super friendly. When you really want to relax and get pampered, Gator Nails is the place to go.
4. Swan Nail
The staff at Swan Nail is very sweet and personable. They are always looking for ways to accommodate their customers and make them happy. Swan, who owns the nail salon, is very talented and will make your nails look perfect. They will also last a long time, and look like they were just done, even after a week of wear. In terms of bang for your back, Swan Nail can't be beat; you can get an amazing mani-pedi for just $30. Although this place can get busy, the nail techs work very efficiently and can usually squeeze you in, even if it's last-minute.
5. Star Nails
Conveniently located in 34th Street Plaza, just minutes away from UF campus, Star Nails is a popular nail salon providing excellent service. The vibe inside is very warm and welcoming, and everyone is very friendly. It's very tranquil and calm, and being near so many shops and restaurants is definitely a bonus. The nail polish selection is huge, and they have all kinds of brands and colors. John, and his wife, Lisa, the couple who runs the salon, are very attentive and polite.
They will always provide professional manicures and pedicures that will be vibrant and long-lasting. John is a nail perfectionist and really takes his time with your nails, but it's all worth it in the end! The nail techs will consistently make sure they are doing what you want and are pleased to answer any questions or concerns you may have.